Tuesday, February 19, 2013 Aviir In Middle Eastern Distribution Deal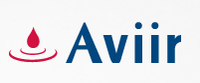 Irvine-based Aviir, a life sciences startup developing laboratory tests for cardiovascular disease, said today that it has signed a distribution and expansion pact covering 19 Middle Eastern and North African countries. Aviir said it has inked a deal with Partners & Partners (P&P) where P&P will form the sole distributorship for its products in those countries. Financial details of the deal were not disclosed. P&P was one of the investors in a $10M funding round announced by Aviir last week. Aviir is venture backed by Merck Global Health Innovation Fund, Partners & Partners, Bay City Capital, Aberdare Ventures, and New Leaf Venture Partners.
Get More SocalTech Data
Try our two week free trial to find new tech customers, find high tech startups and jobs, find venture funding, and more!
Learn More
---
---