Monday, April 18, 2016 Edge Music Network Aims At Music Fans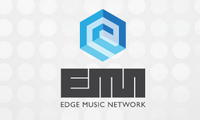 Newport Beach-based Edge Music is aiming a new, streaming music service which offers up music audio ad videos, saying it has the backing of Universal, Capitol Records, Def Jam and Geffen, plus John Paul DeJoria; VH1 Classic founder, Eric Sherman; Aerosmith lead singer, Steven Tyler; The Who lead singer, Roger Daltrey; and Queen drummer, Roger Taylor. According to the startup, led by Elizabeth Vargas, it will offer up its unlimited audio and video streaming service for $9.99 per month, with a 14-day trial. The service is available as an iOS application. Edge says it also donates a portion of each subscription to charitable causes, including those that feed the hungry, aid victims of natural disasters and support homeless veterans.
Get More SocalTech Data
Try our two week free trial to find new tech customers, find high tech startups and jobs, find venture funding, and more!
Learn More
---
---