Tuesday, November 15, 2016 Report: Snapchat Files For IPO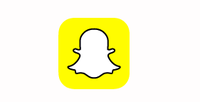 A report on Tuesday afternoon from Reuters says that Venice, California-based social communications and networking app developer Snapchat has filed its paperwork for its IPO. No terms or details on that IPO have been yet announced by the company, which has been rumored to be working on an IPO for months.
Support Our Coverage Of SoCal's Tech Ecosystem!
Tap into Southern California's growing tech ecosystem, by signing up for a two week free trial membership. Find new tech customers, find high tech startups and jobs, find venture funding, help support our news coverage!
Learn More
---
---