Wednesday, October 12, 2016 Snapchat Selects Morgan Stanley, Goldman Sachs To Lead IPO, Says Report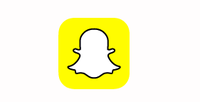 Venice-based Snapchat has selected two investments banks--Morgan Stanley and Goldman Sachs--to lead the company's much anticipated IPO, according to a report from Reuters Wednesday afternoon. The report--citing "a source familiar with the situation"--said the IPO would value Snapchat at $25 billion. The report said that JPMorgan Chas & Co., Deutsche Bank, Allen & Co, Barclays, and Credit Suisse will also be involved in the IPO effort. Snapchat--which recently renamed itself Snap, Inc.--has been looking for an investment bank to lead the IPO for a number of months.
Get More SocalTech Data
Try our two week free trial to find new tech customers, find high tech startups and jobs, find venture funding, and more!
Learn More
---
---