Friday, August 3, 2012 Saban Brands Buys The Playforge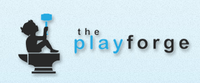 Los Angeles-based Saban Brands, which is owned by Saban Capital Group, the investment arm of media mogul Haim Saban, said Thursday that it has acquired The Playforge, a mobile games developer known for its title Zombie Farm. Financial terms of the buy were not disclosed. The Playforge was based in San Mateo. According to Saban, the acquisition will provide it with a "solid footprint" in Silicon Valley. The Playforge has more than 25 employees. Saban said The Playforge will continue to release game titles under its own brand. Saban Brands owns such properties as the Power Rangers and Paul Frank.
Get More SocalTech Data
Try our two week free trial to find new tech customers, find high tech startups and jobs, find venture funding, and more!
Learn More
---
---