Wednesday, September 19, 2012 Zui Acquired By Saban Brands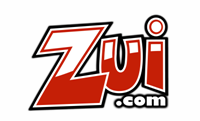 San Diego-based Zui, the kid-friendly Internet portal which runs KidZui, has been acquired by Saban Brands, Saban said this morning. Financial terms of the buy were not disclosed. Saban Brands said the buy will strengthen its position in kids entertainment. As a part of the acquisition, Saban said it will establish a new physical presence in San Diego, and add 12 employees to its organization. Zui was venture backed by Emergence Capital, Mission Ventures, Maveron and the Scholastic Corporation.
Get More SocalTech Data
Try our two week free trial to find new tech customers, find high tech startups and jobs, find venture funding, and more!
Learn More
---
---